Thank you for contacting Alanbrooke Roofing, a representative will contact you shortly.

Landscaping
Alanbrooke Roofing has years of experience designing and installing artistic landscapes and fabulous outdoor getaways. Our landscapes, all expertly planned and constructed with personal style and enjoyment in mind, are long lasting and will flourish for years to come. Climate and upkeep are always a factor in an outdoor getaway.
Since our companies inception, we have strived to work together as a company to achieve our clients' ultimate dreams. Every project gives us the satisfaction of creating and maintaining a landscape solution our clients can be proud to own.
All employees are educated in multiple areas of the landscape industry; landscape architecture, design and construction, ornamental horticulture.
We want your experience with Alanbrooke Roofing to be exciting and gratifying. We pride ourselves in being attentive from the start of the planning process through our continued relationship.

Design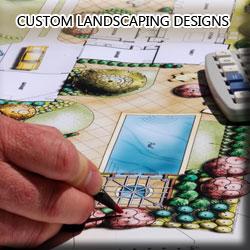 We put much thought and experience into our designs.
Below outlines our overall design process.
We are always willing to work with existing plans
.
Getting Started
When you request to meet with one of our friendly and knowledgeable sales consultants an initial appointment will be set up. A sales consultant will come to your home and discuss with you ideas about your landscaping and gather necessary measurements and photos to relay to our design staff.
Our creative design staff will then compile the information taken by the consultant at the initial appointment and design creative and functional options. After deciding the best fit to the property and your needs, a final scaled plan will be drafted. From the final design an accurate bid will be compiled to represent the cost of the project.
Let's Make It Happen!
Finally, your design consultant will review the design and proposal with you, explaining the design and the costs associated. If you decided to move forward with the process but you want to make changes to the plan, a scheduling retainer is requested from the homeowner. This allows your project to get on our construction schedule while the plan and proposal are being finalized.
When a final contract is signed your project heads to the production department where materials are ordered, permits are filed and preparations begin
Residential Landscape Management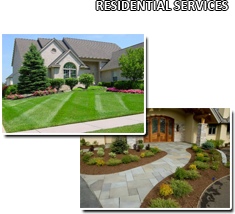 Alanbrooke Roofing understands properly maintaining your new landscape investment is critical to its beauty and longevity.
Your Alanbrooke Roofing Management team is trained in an array of horticultural services. We will develop a comprehensive maintenance plan to serve your needs.
Choose from our popular Monthly Maintenance program or Seasonal programs.
You can even create your own and customize your scheduling needs. Alanbrooke Roofing also provides several Specialty Services ranging from our seasonal color program to our pond maintenance programs; giving you the capability to customize your service.
Alanbrooke Roofing knows what it takes to keep your landscaping investment looking its best.
Residential Landscaping Services Gallery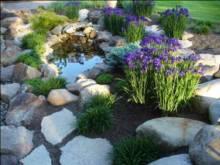 Commercial Landscape Management
Through training and certifications Alanbrooke Roofing works to better provide our clients with service expertise second to none.
Alanbrooke Roofing provides Commercial Services guaranteeing a high level of reliability, consistency and professionalism. Your business location, building, grounds and lawn conveys a message about your company to the public.
Alanbrooke Roofing carries through the branding experience with its professionalism and excellence in customer service.
Our crews are scheduled for time slots which integrate with your business needs and activities.
Commercial Landscaping Services Gallery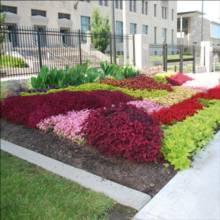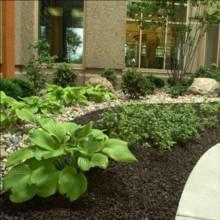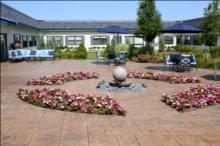 Go Back